Everything you need to know about our products
AmsterDAM! Good Cookies delivers your ordered syrup waffles in person, or they are shipped to you via parcel service. This ensures that in most cases you will receive your order within 48 hours within the Netherlands. We ship your order with the Track & Trace system. In this way, you will be informed step by step of where your order is.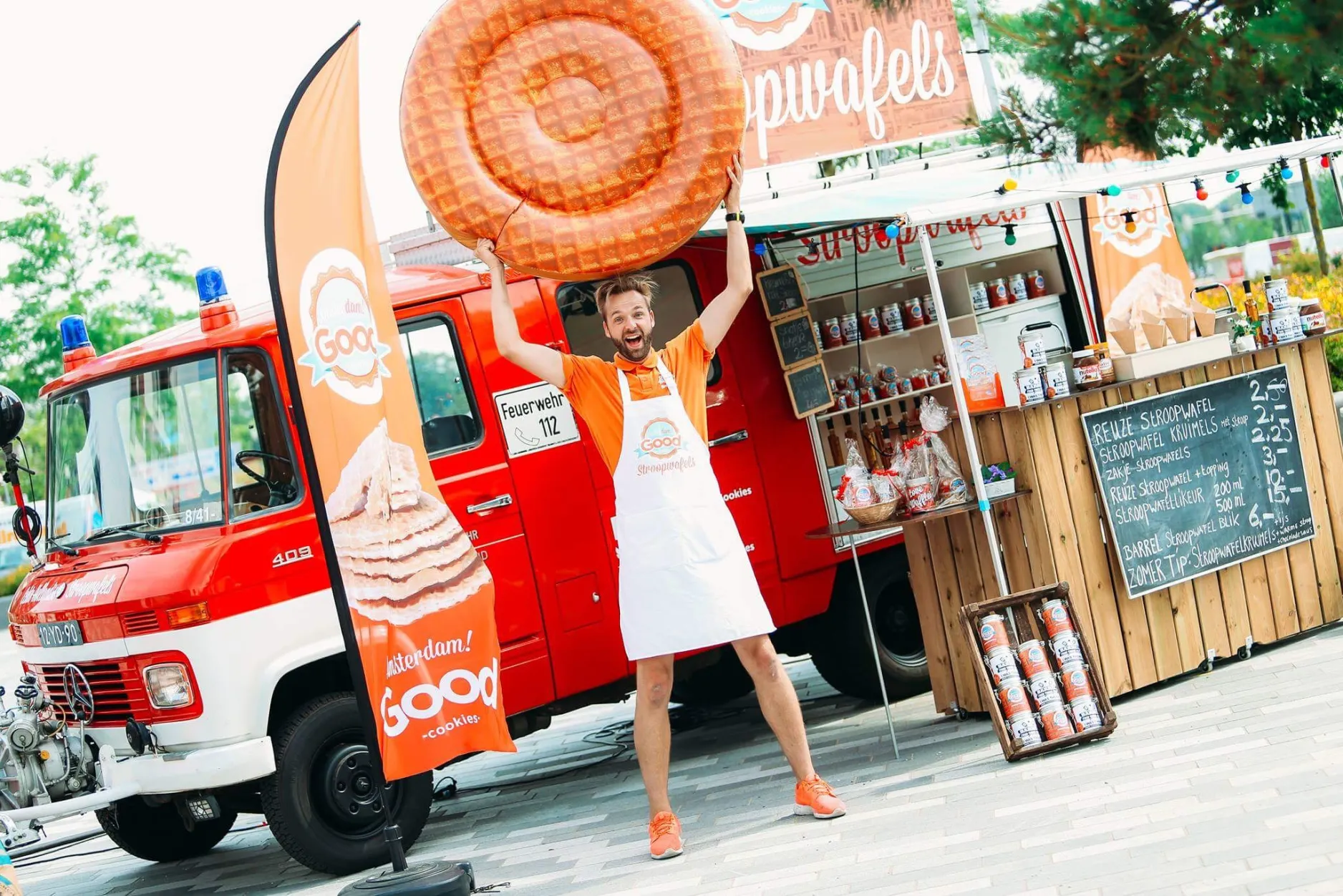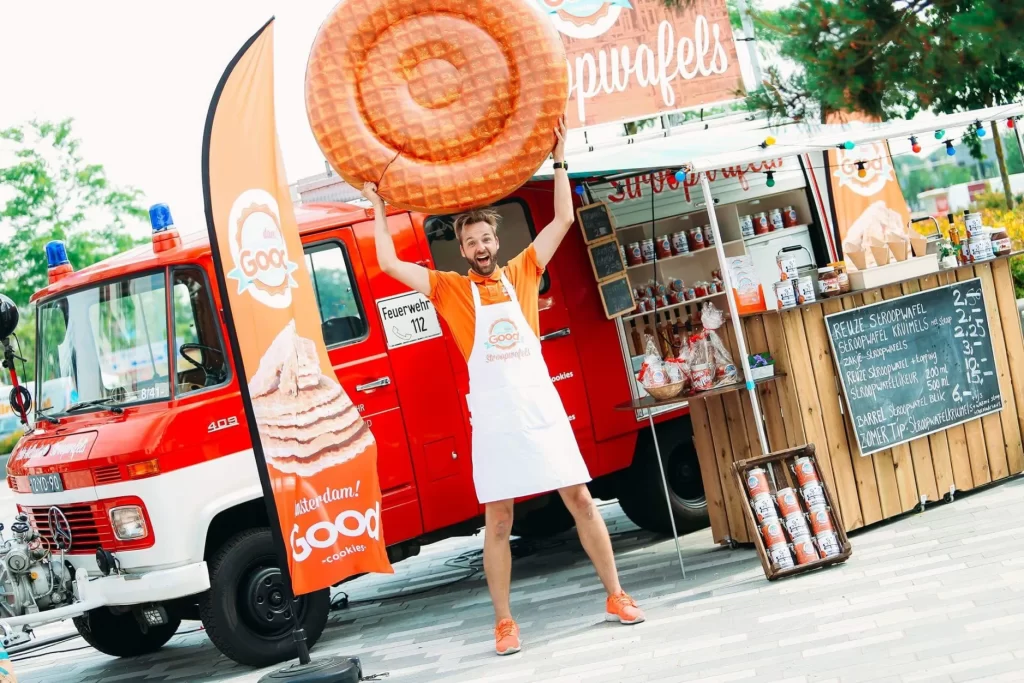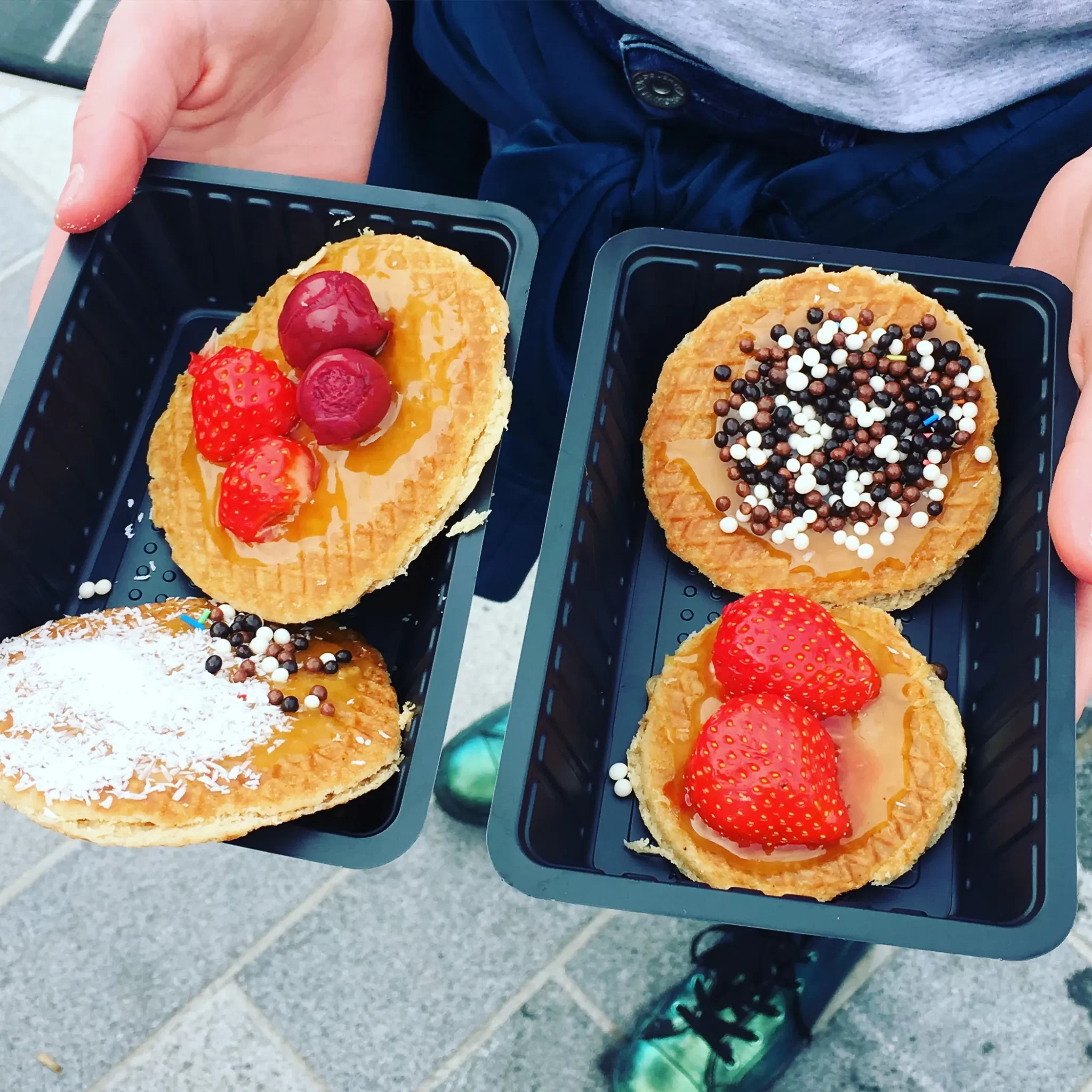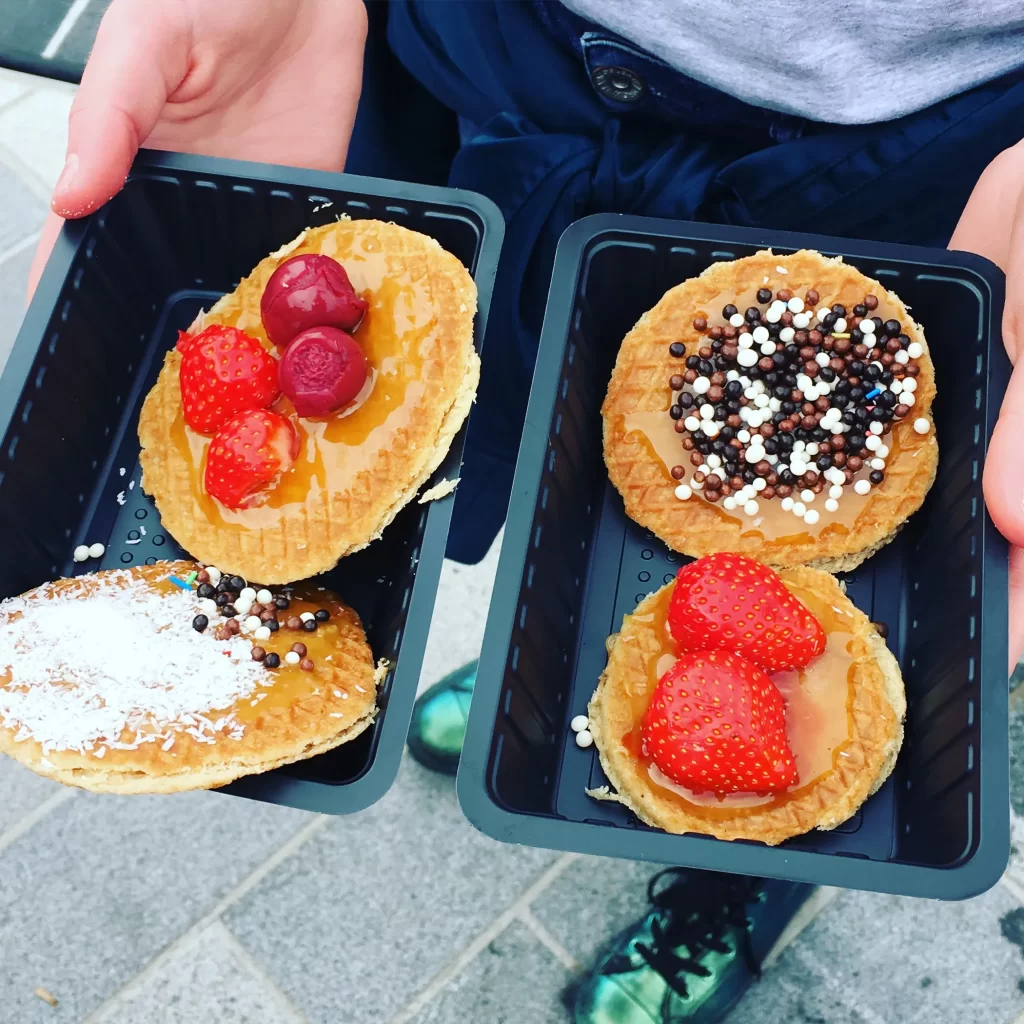 We take extreme care with the freshness of our products and with our packaging. If you are still not completely satisfied with the products delivered please feel free to contact us. You can send an email to info@amsterdamgoodcookies.com
Stroopwafels, especially in summer, are best stored in a cool and/or dark place. Or you can just eat them right away of course! Our syrup waffles have an average shelf life of 9 months.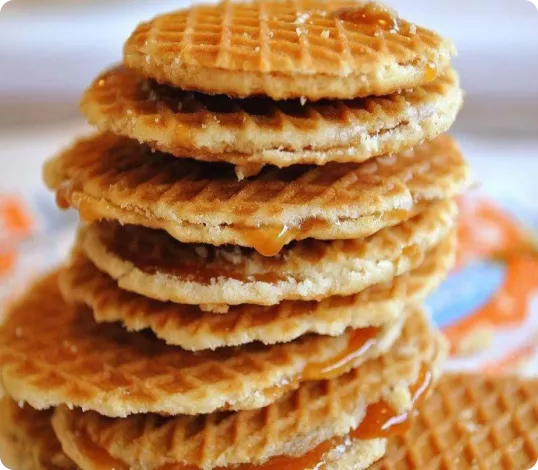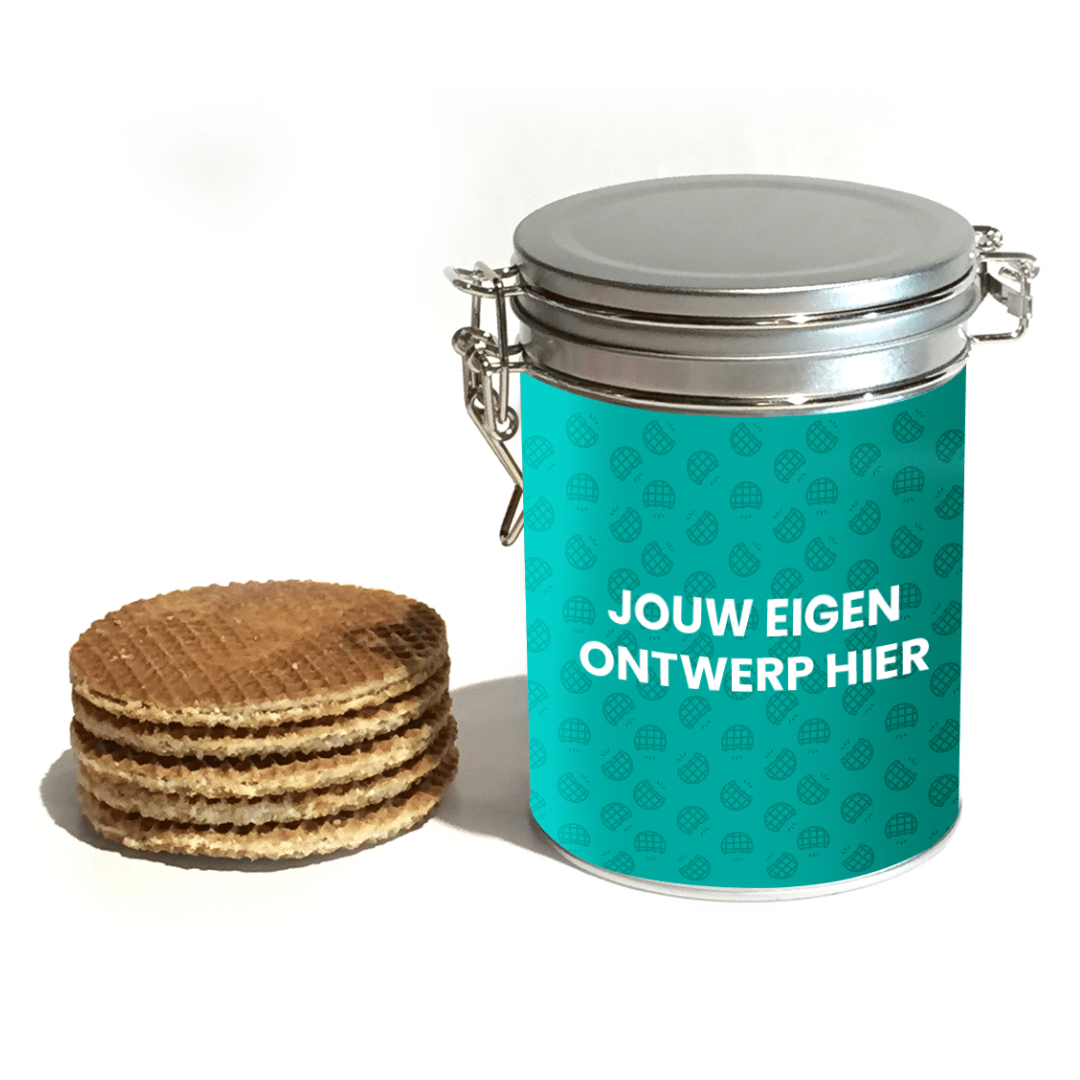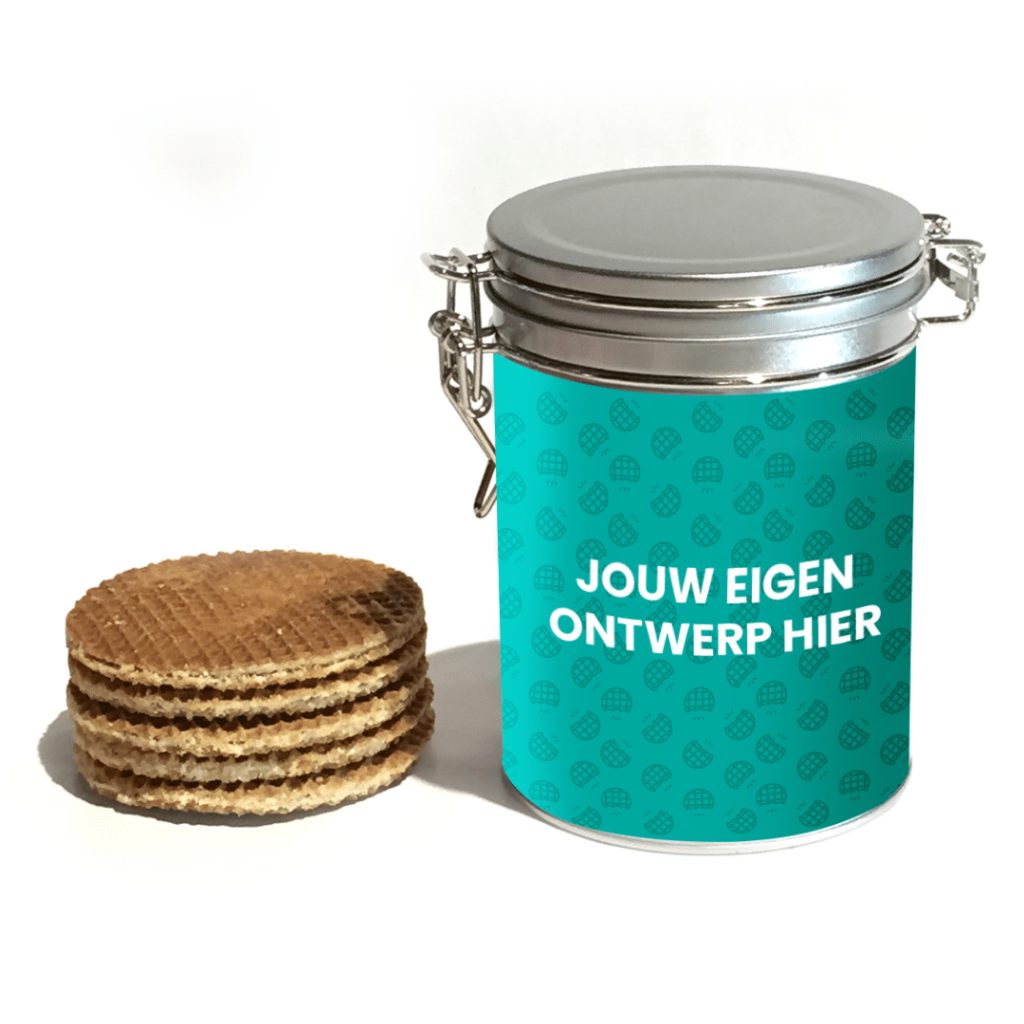 Amsterdam! Good Cookies personalized tins have proven to be a great success in recent years. Companies such as Rabobank, JUMBO Supermarkets, Tweede Kamer der Staten Generaal, AirB&B and Hotel Van der Valk are already among our clients. And many other companies have also ordered custom-made syrup waffle tins from us especially for them.
How does it work?
You would like to order a unique corporate gift or gift for your employees, customers, to hand out at a trade show or to thank volunteers.
If you choose to design your own can label, you will receive a blank can label with the correct dimensions from us via email. You design the label, we print the label, stick and fill the can. You will receive your cans approximately 14 days after you submit the label.
May we design the label for you, we would like to receive from you, your logo, texts and pictures that you would like to see on the label. We will work on the design of the label based on this information and after visiting your website. Within a few days you will receive 3 designs to choose from. We will continue designing until you are completely satisfied.
Approximately 14 days after label approval, you will receive your ordered cans.
The can, is our experience is not thrown away but kept and reused as a pencil case, cookie jar or e.g. to store coffeepads. Thus, the can remains in the mind of the person who received it and so they are positively reminded of your company time and time again.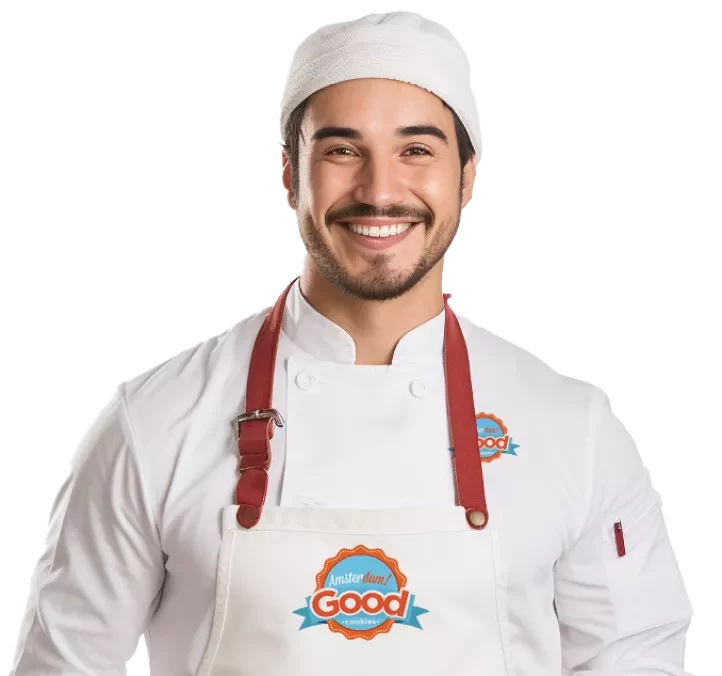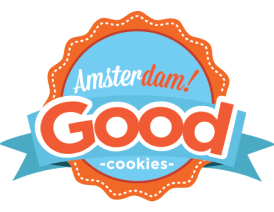 We are always open to questions or comments, good ideas or inspiring coffee moments.